April FAD Winner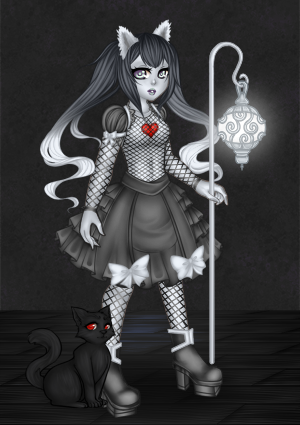 Join the Next Contest!
Posted by

weezee
About 6 months ago
Welcome to Faenaria!
We are a browser-based virtual pet and avatar community, focused on all the fun, interactive features that have made Virtual Pet sites last through the ages! Our website is still a work in progress, with plenty of room to grow and flourish. Our aim is to offer users an engaging, Fantasy-inspired experience. We will be releasing a plethora of mythical creatures for you to collect and breed, while also integrating a fantastical world of RPG! Our avatars are already live, providing you with many options so you can show off your personal style to the world!
Feeling a little lost? Need some assistance? Check out these resources! (Note: Please follow the proper chain of command for your concerns. Our team of staff members are very capable of handling your issues, don't hesitate to utilize them!)
Newbie Guide
(By Nimue)
Official Help Desk
The Faenaria Team
You can also follow us on social media!
Discord Server
•
Twitter
•
Facebook
0 Online Users and 6 Guests