Forum > Announcements > February FA Release!
fantabulous
weezee
Administrator
Purple Mistress 🦉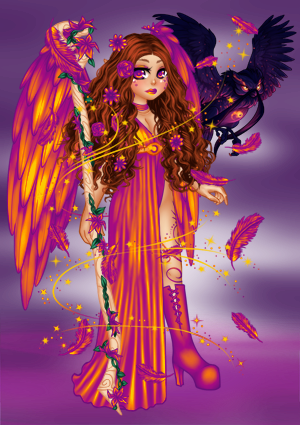 zee
Hiya Faenarians!
A lot of these are requests from staffies. Rhowyn has been asking for face swirls for forever, and one gown was suggested by stormweaved, the other by Kalika (with my some details that I snagged from stormweave!!!). I know that non-staffies asked for more streaks, so I managed 2 of those for you all! I am truly in love with most of this release, so I hope you all love them too!
Here's a preview of some new avatar goodies!
Spoiler: New Avatar Items
If you helped with the KS and need the 3 new pieces, add them to your wishlist and then PM me. I'll double check and get those to you!
Also, please, do not forget about FAD! I would hate to have to pause it for awhile due to lack of participation!
We hope you all enjoy!
~Much Love & Fantabuliciousness

Signature Tag by SeaCrest! Thank you so much it's FABULOUS!

Etherea
Ko-fi Bean
Etherea
Such pretties. Wow, thank you so much!
Please @ ping me to get my attention as I'm easily distracted.